Minca Ventures supports businesses, third sector organisations and public bodies to improve their sustainability and impact performance by offering a dynamic portfolio of sustainability impact consulting services. We are passionate about tackling the challenges facing society today and we know that no single individual, organisation or even sector can do it alone. We adopt a cross-sector approach to our clients and partners, working with diverse organisations that are unified in their desire to create value and deliver change.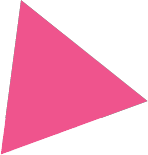 NGOS & NONPROFITS
We help NGOs, nonprofits and charities to develop strategies and build their capabilitites to deliver the greatest impact.
FOUNDATIONS & PHILANTHROPISTS
We work with foundation and phipalthropists to analyse complex social and enviromental issues and develop practical solutions.
PURPOSE DRIVEN COMPANIES
We support purposedriven organisations and social enterprises to maximise their performance, sustainability and impact.
GOVERNMENT & PUBLIC SECTOR
We assist governments and public sector bodies to foster cross sector colaboration, develop new ways of working to improve cutcomes and be more efficient.
CORPORATES
We partner with local, national and global corporates to advance and deliver their corporate social agenda across their operations.
Research in Sustainability, Impact, Social Enterprise and Innovation
Storytelling communication strategies for social impact​
Design and Evaluation of Sustainable Impact programs and policies
Impact Measurement
Starting Up a Sustainable Business
Growing a Sustainable Businesses
If you are interested in any of those services
email us at mincaventuresse@gmail.com
We deliver independent and objective services to evaluate the effectiveness of programmes, activities and pilots, and enable organisations to clearly report on their impact and performance. We design sustainable impact programs and policies that are sustainable beyond the program's lifecycle.
We conduct research in the field of social enterprise, social innovation, sustainability and impact. This data is used to influence policy makers, inform useful product and service delivery, to promote the sector in the media and general public and to drive more relevant investment and funding.
Storytelling is an essential component of an effective social impact organization, but few have a firm grasp on how to develop sustainable stories and proceses. We conduct comprehensive research and developed a suite of resources to help organizations tell stories that matter.
We offer consultancy services for people or organisations interested in starting up sustainable business or projects (Intra and entrepreneurship).
We offer consultancy services for people or organisations interested in growing and business or projects (Intra and entrepreneurship). We have a wide range of networks as well as certified consultants to elevate the business or project.
We measure the economic, social & environmental impact of the services organisations offer using a validated methodology, which is based in the concept 'Social Return on Investment' (SROI). 
Community and Inclusion
Support, Health and Wellbeing
Sustainability
Social Innovation
Social Enterprise
Education and Training