We used participatory design in all of our community projects. Participatory Design is not only an approach to design… but most importantly a design attitude. Participatory Design (PD) is a creative approach to engaging and co-creating with communities to address local issues.
Traditional design projects typically include the paying client and professionals within similar and related industries; in participatory design, members of the wider community — from the users who are directly affected by the design, to the local business owners who may be peripheral to it — are also recognised as legitimate stakeholders with the ability to impact the project.
The extent of their involvement can range from being passively informed of a project's development, to actively sharing roles and responsibilities in decision making. While there may be times when informing is a necessary part of the process, we believe that real impact is often made when we intentionally build up a person's capacity to contribute at higher levels.We combine this with agile methodologies including Design Thinking, Kanban and Scrum.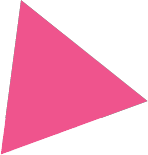 We have a wide range of experience developing community impact projects across the globe.
Here are some examples of the projects we have been involved in:
DICE South Africa Program Africa
A training workshop with 100 disadvantaged unemployed young people in the Cape Flats in South Africa. 
An accelerator program for 25 potential upcycling entrepreneurs from Cape Flats.
A free online course to support people interested in setting up upcycling businesses across the globe. 
PVR with indigenous communities in Colombia
A training workshop with 5 indigenous communities from different parts of the country to learn how to produce a film and co-design research. 
A final event to showcase the videos created by the community.
Supporting Rural Women Entrepreneurs in India
 A training workshop for 35 rural women in rural areas near Madurai to support them in their entrepreneurial activities.
Training for leaders of NGOs in Tanzania
 A training workshop with 12 leaders of NGOs in Arusha, Tanzania to learn how to move from NGOs to a more sustainable social enterprise business.