Leading consciously is a practice that is focused not only on self-awareness and self-mastery. Nor is it only the practice of leading others, it is also the practice of leadin in the world, for the world.
We know that leaders set the culture and role model it. They influence everyone throughout their organisation since everyone watches what the leader does. You lead from your level of conscious awareness and shape your organisation accordingly. Leading a conscious and sustainable organisation requires a more highly evolved, integrated and conscious worldview. How have you developed your level of conscious awareness and mastered the way you lead?
Conscious Leadership Coaching is a specialized one-to-one and systemic executive coaching solution that expands your effectiveness as a conscious leader.
This program will help you find your personally aligned way to lead your sustainable business or project and achieve your dreams and vision for change; whilst taking stock of the other commitments in your life and focuses on building your reach and visibility so you can make consistent, sustainable sales.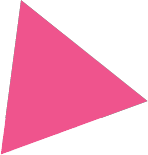 This program is perfect for an entrepreneur or a conscious leader working within the private, public and third sector.
You have a wealth of knowledge & experience with an incredible vision to create social or environmental change but you're not sure how to monetise it and make it a sustainable business.
You lack confidence in pricing your services so they reflect your true value.
You feel like you're no good at sales and feel uncomfortable selling and want to get more comfortable with this.
You've made some money in your business but you're struggling to generate consistent and sustainable income and know you need this to scale your impact.
You stop yourself from pitching or putting your offers out there because you don't want to annoy people or appear pushy and want to feel aligned with your values when selling.
You're full of ideas but jump from one thing to the next, without a clear plan and get stuck down a rabbit holes of indecision.
Deep down you know you make a difference and that you could have a bigger impact but you're not sure what you should focus on next.
You know what your impact is but you're not sure how to measure and communicate it in a way that gets people's attention.
Weekly 45 minute coaching calls with me during eight weeks, (via zoom) to ask your questions, work through challenges and keep you moving forward
Email and Messenger access to me during our time together to ask questions, check things out and review progress (weekdays, 9am-5pm GMT)
Weekly follow up email from our call with call recording, notes, workbook/resources as needed and an action plan to keep you focused and on track after each call
Plus
Up to three hours of my time in your business to help you move forward with whatever is causing you a block e.g. writing a sales page; reviewing your corporate offer; writing your business plan; creating your communications strategy; or planning out your social media or planning out social impact report.
Phase 1:
Authentic Knowledge: Drivers and Constraints
Phase 2:
Self-Confidence and Self-Esteem
Phase 3:
Emotions and Assertive Communication
Phase 4:
Integration of Light and Dark Shadows
Phase 5:
Visionary Leadership Action